If you are someone who enjoys practising yoga, you will enjoy live yoga classes. Even though the world is recovering from the pandemic and things are returning to normal, the transition is slow. Still, many people can't go to their favourite yoga studio and practise yoga with their friends. But in times of difficulties, new opportunities sprung up. Online live yoga classes are one such opportunity.
How to get into live yoga classes?
The first substantial job which needs to be is to look for an excellent online live class. These live classes are available at reasonable prices. Apart from this, there is also an option to join youtube an Instagram live for free, which are yoga influencers. 

Generally, live yoga class duration ranges from 30minutes to 1-hour maximum it can stretch for one and a half hours. These yoga classes will teach you about mindfulness, breathwork, asanas. All these practices have rewarding physical and mental health benefits. 

Initially, yoga asanas might seem intimidating, but it is vital to believe in the process. It is essential to come back to the mat repeatedly rather than achieve the right posture on the first day. Growth is a gradual process, and it takes practice. 

Start by learning the basic postures. The fundamental postures which the instructor teaches are very crucial. This posture helps in building strength and endurance. Practising the postures daily will also help you achieve better balance and flexibility. 

Every yoga posture is synced with breath. Focusing on your breath while practising posture helps the body and mind to calm down. Deep breathing while practising the posture improves cardiovascular health. Breath exercise in the yogic term is known as "Pranayama."

Start learning the basic terms related to yoga. Learning something new is fun and exciting, so keep notes of what you learn in the yoga class. These notes are also beneficial when you practise after the class without an instructor. 

To get started with yoga, you don't need too many accessories or props. All you need is a yoga mat. Some live classes may require props like bands and blocks. In such cases, they will inform you beforehand so that you can make your required arrangements.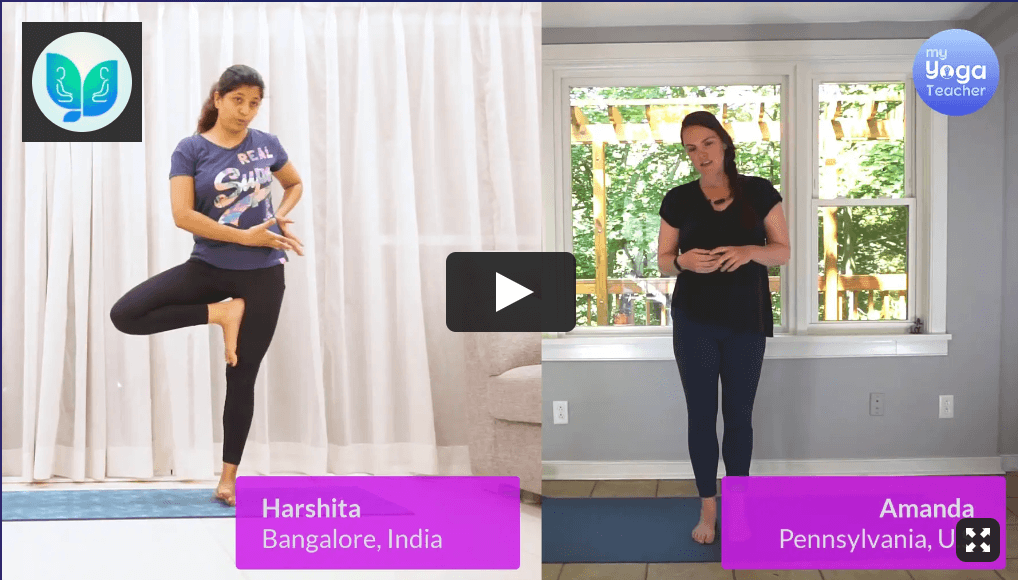 Every day people are embracing yoga as a lifestyle for better physical and mental health. There is no need to be confused about it. Just look for the best live online yoga classes on the website and sign up for them. 
Yoga has been around the world for the last 5000 years. In recent years yoga has gained new fame in fitness and exercise, which can be easily practised at home to calm the body and mind. With a live yoga class, instructors can check-on you correctly, which avoids the risk of injury. Yoga is a spiritual practise that involves meditation, breathing techniques and physical posture with significant benefits; it is worth giving a try. 
Best Live Online Yoga Classes is available in abundance all over the world. All you need to do is look for a style that suits you the best. Yoga has a vast array of the domain, so you have a lot to choose from. Check out the options available online, discover your strengths and weaknesses and then enrol for the yoga class you like the most. You can choose to practise traditional yoga like hatha yoga or ashtanga yoga or a modern form of yoga-like power yoga or aerial yoga. Go ahead and look for the Best Live Online Yoga Classes and start a healthy livelihood. That's the best thing yoga can offer.